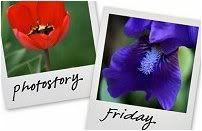 Hosted by Cecily and MamaGeek




These aren't quite the greatest pictures, but they go along with my

Wordless Wednesday

(photos of baby B having fun tearing apart the visor part of her car seat).

I've been pretty disgruntled with this car seat for a while now. Ever since B started realizing she could tear things apart and put them in her mouth... she discovered that there was a stash of fuzz on the underside of the fabric on the car seat.



Now baby B is quite the fuzz connoisseur, so imagine her delight at finding such a stash! The first time she got a chunk of it and started choking on it I was going to get some duct tape and fix it up. But then I realized that the entire backing was that way, so I didn't want to ruin the car seat. Anyway, just prior to her destruction of the visor, I had to pull over and fish fuzz out of her mouth. And of course when we got home and I took the photos of her, there she is trying to hand me a chunk of fuzz that would have made it to her mouth had I not been standing right there.
Needless to say, I went out the very next day and bought a new car seat! And I made sure that this one's fuzz was better contained! :)