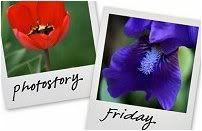 Hosted by Cecily and MamaGeek
Here is the battle I've been having all week. If I hear mad giggling or squeals of delight coming from the living room... here is what is happening:
I think I have spent all weekend getting kids off the couch and putting the cushions back on. And did I mention what a tragedy it is when couch jumping time is called to a close? Does anyone know of a good jumping toy?